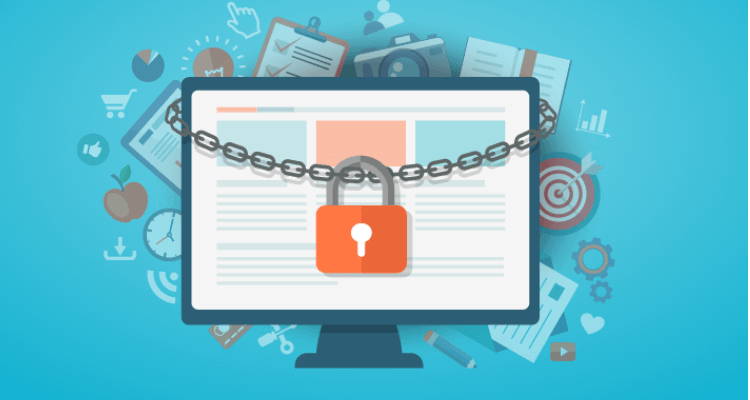 The best offense is a good defense! Have you ever heard that before? Lets say for an example, you were working on building a house. With building a house you need nice tools and equipment to build that house. When you are done each day, you would either lock up the equipment or take it hime. No one would leave expensive equipment or tools lying around- you would lock them up or they would get damaged or even words, stolen.
Think of your website security as "locking up" or taking tools home with you. Website security is VERY important in todays ecosystem. Many businesses suffer from cyber attacks and in fact, on a large scale the average cost of a data breach in North America Alone is 1.3 million dollars according to CSO Online.
The average expense for a small to medium size business is $117,000. Can you believe that? Unfortunately, these attacks can severely impact your bottom line through data loss, breaches of privacy for your clients or even actual financial theft. By following a few common sense and straight-forward measures, however, your online business can protect its intellectual property. Encryption, firewalls, maintenance and updates of software can do wonders to increase your digital security. Even simply changing up your password (no more 1234 or birthdays!) helps build your defense. Keep it locked up tight with these 6 security tips. (and one awesome link)

Protect from Cyber Attacks
Simple steps can increase your online security immeasurably. Protecting from cyber attack begins with keeping clean machines and your website updated. Updating security software and installing the latest operating system or web browser is a good first step. Prompt updates will protect you and your information from malware, viruses, and other online dangers. I recommend having your website update automatically and at the same time doing a daily or even weekly website backup, depending on how often you updated your website. Which leads me to my next step.

Schedule Monthly Maintenance and Updates
After you've dedicated yourself to updating your security, it's a good idea to adjust your settings to provide prompts for automatic reminders. Scheduling your security downloads will keep you on track and take a task off your list. A lot of my websites are built using wordpress, wordpress is the largest open source content management system and makes it VERY easy to keep your website up to date and backing up your website content. I recommend the plugin Updraft Plus for backing up your website, you can even save it to a dropbox account or google drive.

Create Stronger Passwords
Updating your passwords can be frustrating and nitpicky but remains one of the best ways to protect yourself against digital theft. Regularly change your passwords (to computers, accounts, wi-fi networks etc) using unique letter and number combinations. Some systems will provide settings where you can request a prompt when it's time to change your password or you can keep a calendar or email reminder handy. There are even safe password generators to help keep your passwords safe. Check out password generator as a great free tool to create new passwords.

Train Your Employees on Security
If you've accomplished establishing the tips outlined above, training your employees is the next step. While your need to educate will vary based on your hiring and staff capabilities, it's nonetheless important to hold your employees accountable to basic security practices. Changing passwords, updating software, and maintaining those updates can all be aided by tech savvy employees. Having a clear system in place for creating and keeping passwords safe is a great place to start and an even better system to have in place from day one. If you do not have this in place, contact me and I will help you implement this immediately. There are a few "hackers" out there you can hire, Neighborhood hacker is one that comes to mind if you wanted to give this a shot.

Hack Yourself
One way to verify your readiness in the cyber world is to hire an IT specialist to test your system. The method is the same ideology as hiring secret shoppers–if the IT person can break into your business, so to speak, then you have an issue! The benefit here is that the tech can either set your mind at ease or recommend specific security techniques that fit your business model.

Have a Backup!
It should go without saying, but backup backup backup! Data can be corrupted or lost fairly easily so having either an online or hard disk backup can definitely save you time, money, and headaches. You can even schedule these to upload or download automatically as well. As mentioned in #2 section on this blog, Updraft plus is a great backup tool for your website. You should also be able to schedule a back up with your hosting company or with your c-panel.
Read this Page!
This website can help you decipher the ins and outs of current security methods–enjoy: https://www.fcc.gov/general/cybersecurity-small-business
I hope this blog was helpful, if you have any questions or would like to add to this list, please send me a direct message or contact me. I would love to hear from you.